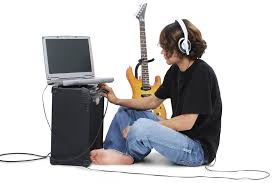 Video Game and Film Music Camp. 
Students will discover their own musical abilities through video game and movie music composition. Learn how composers, write,
arrange, record and mix works for Film and Video games. This week long course
will help those interested in arranging music via their computers while
instilling good practices in digital composition and supplying students with
new skills in recording and musicality in video game and film music
design.  
Course Information: 
July 29th – August 2nd
10 AM – 2:30 PM
Ages: 9 to 18
Maximum Class size: 12 students
Instructor: Vince Gattinella