Music For Little Mozarts
A Preschool Music Program Designed to Introduce Preschool Students To The Piano.
Small Class Size
Six students per class with a
piano keyboard
for each student. Children are grouped according to grade level: Preschoolers or Kindergarten/First graders.
Parent Participation
Parents are encouraged to participate during class every week for the first month, then once a month after that. Parents will receive clear directions on how to assist with at-home practice.
Course description: Music for Little Mozarts, the premier piano education program for children ages 4–6, provides a balance between the discipline necessary for playing the piano and the enjoyment one receives from the process of music-making. The course centers on the adventures of Beethoven Bear and Mozart Mouse as they learn about music.
Parent participation: Parents are encouraged to participate during class every week for the first month, then once a month after that. Parents will receive clear directions on how to assist with at-home practice.
Class size: Six students per class with a piano or keyboard for each student.
Children are grouped according to grade level: Preschoolers or Kindergarten/ First graders. Class length: Classes meet one time each week for 50 minutes.
Calendar: The holiday schedule follows the county public school schedule. Weather closings also follow public school procedures. When you enroll, you will receive a customized calendar with all your class days highlighted. Flexible summer school sessions will be available for registration in April.
Tuition plans: The school year runs for two 14-week sessions with one Saturday recital at the end of each semester. Semester fees are based on a total of 15 sessions per semester or 30 sessions per school year. Semester and quarterly payments receive tuition discounts. Tuition can be paid by cash, check, or credit card.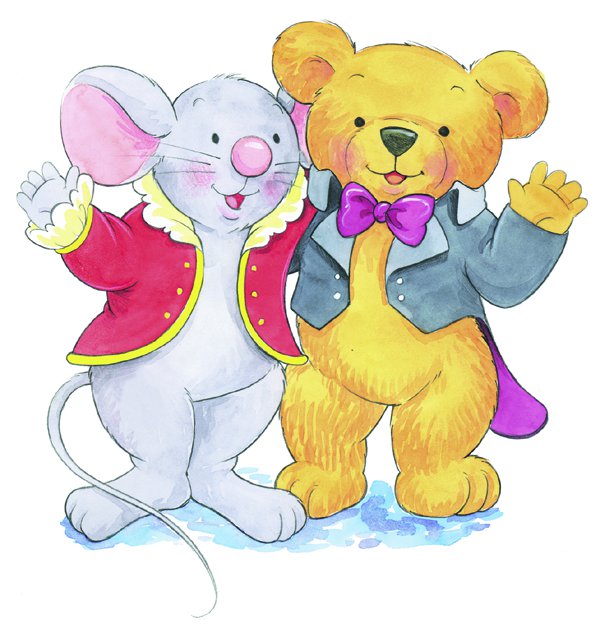 Parent Participation 
Parents play a very important role in music lessons for young children. Lessons are a total partnership between the child and the parents. The authors of the course recommend that parents attend lessons with their children. When this is not possible, many teachers will spend the last five minutes of the lesson time going through the assignment with you so that you know how to assist with practice during the week.
If you are able to attend the lesson, you can aid the child in locating the appropriate materials during the lesson and you will have a better understanding of how to help in practice at home. As a minimum, during practice time you will have to guide the order of things to practice and read directions to your child. The practice time is an important time for sharing and bonding between you and your child.
   Why Choose Mozarts?
Studies report that piano instruction is far superior to computer instruction in enhancing a child's abstract reasoning skills, which are necessary for learning science and math. Most importantly, the study of music at a young age increases the quality of the child's early life experiences. Music provides pleasure, joy, and an outlet for creative expression while developing listening and auditory discrimination skills. Music contributes to motor skill development (both large muscle and small muscle), and it increases the range and flexibility of the voice. Music can soothe emotions, invite enthusiasm, and bring immense pleasure to the listener. Studying music contributes to the growth of a well-balanced child in sensitivity, expressiveness, and the spirit essential for functioning in a complicated world.
The Non-Musical Benefits of Piano Study
❏ Patience: The process of learning effective practice skills aids the child in developing patience.
❏ Confidence and Poise: Frequent performance helps the child develop confidence and poise that will be useful in dealing with many situations in life.
❏ Perseverance and Commitment: The demands of piano study teach children to develop a commitment to projects and follow them through to completion.
❏ Friendships: Music study provides opportunities for interaction with peers to establish new friendships.
❏ Coordination: The coordination of both small and large muscles is strengthened through piano playing.
Frequently Asked Questions about Music For Little Mozarts
Why Music for Little Mozart's?
Music for Little Mozarts is a comprehensive music program for students ages 4 – 6 years old. The program introduces students to movement and music while promoting music literacy and introducing students to beginning
piano lessons
. The course follows the adventures of Mozart Mouse and Beethoven bear as they learn and experience new music for the first time. This year classes will be offered both at the Resonance Studio in Sewell, NJ and also The Garden State Discovery Museum in Cherry Hill, NJ. Our teachers are
How Long Does the Class Run?
The Music for Little Mozarts program is set in four semesters with each semester being 14 weeks in length. Each class is 1hr in length.
Do I Need A Keyboard At Home?
Yes, a keyboard is necessary for the course. If you do not already own a keyboard, Resonance School can assist you in finding one suitable for the course.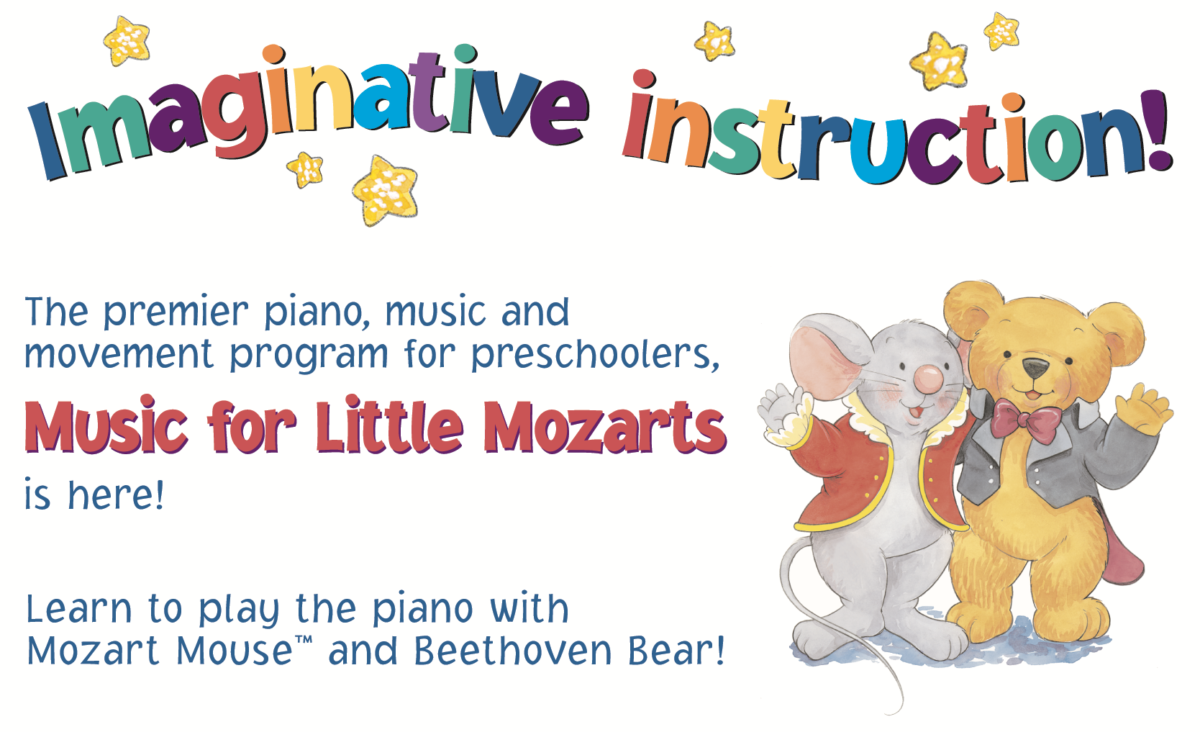 Have Little Mozart Questions?
We know you have your choice of music schools and music programs so at Resonance we want to make sure your happy and comfortable before classes begin. Please let us know if there is anything we can help you with before you book.
At Resonance School of Music, we encourage our students by
inspiring
them toward greatness. So that they can
imagine
their
dreams
and strive to conquer their goals with each new skill they acquire here. Do you think you have the dedication to take your music to the next level? Well,
come start your musical journey with us today!
We are conveniently located in Sewell, NJ close to Mantua, Mullica Hill, Pitman, Washington Township and West Deptford.